How do you join the Kelly Writers House? Do you have to be a member in order to come to events, eat the food, and hang out? 
The Writers House is a community open to anyone! You do not have to officially join to attend our programs, eat our snacks, or use our space. If you want to be more regularly involved in program planning and other opportunities, you can join the Hub, our planning committee which meets once a month during the school year. If you'd like to be part of one of our affiliated publications or writing groups, you should contact the group directly to learn about how to join. If you aren't sure about how to reach the group you're interested in, contact our Director, Jessica Lowenthal.
Do you have to be an English major to take advantage of the Writers House? 
No! We are open to students from all academic affiliations. We welcome students from all four of Penn's undergraduate schools, as well as students in the College of Arts and Sciences who are studying subjects beyond the arts and humanities. We also, of course, welcome English majors, as we collaborate frequently with faculty in Penn's English department and especially faculty in Penn's Creative Writing Program.
Do people live at the Kelly Writers House? 
No one technically lives at the Writers House, but many people do consider it their home away from home on Penn's campus. We are not a residence, but a space for programming, gathering, cooking, chatting, writing, napping, eating, connecting, board gaming, and more. We are open until 11 PM most nights of the week during the school year.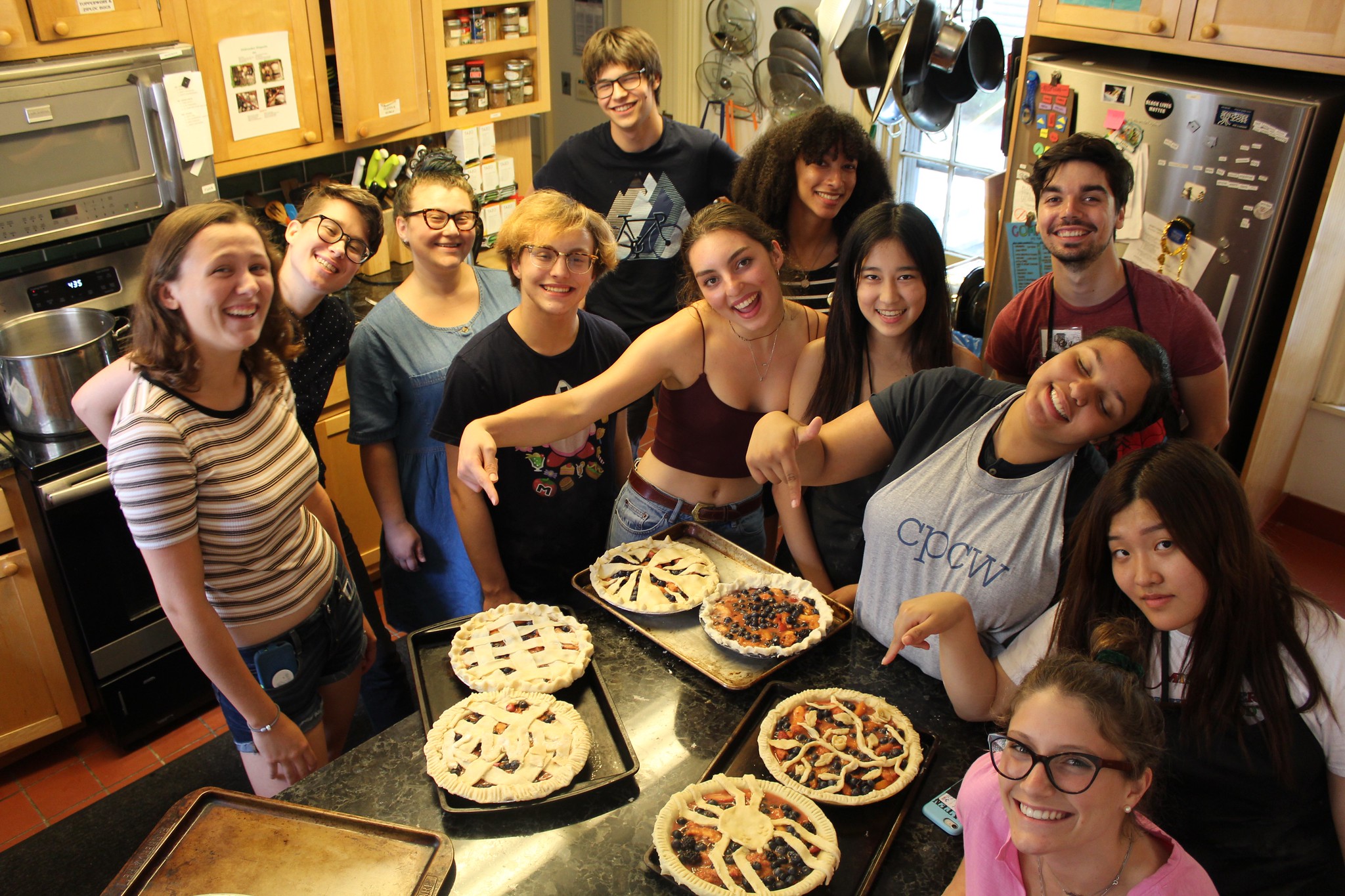 What kind of events happen at the Writers House? 
From poetry readings, to panel discussions, to our annual chili cook-off, KWH is bustling with activity every day of the week. There are even opportunities for students to work with KWH staff to develop their own programming: Alyson del Pino (C'21) curated Brodsky Gallery exhibition on small artworks; Amanda Silberling (C'18) developed an annual panel discussion on women in music; Imani Davis (C'20) and Ashley Codner (C'21) organized open forum in memory of Toni Morrison; and Jacob Kind (C'20) and Zoe Braccia (C'20) hosted a Valentine's Day fanfiction fest.
I'm nervous about my job prospects after college if I study writing and literature. Can the Writers House help me? 
Writers House works closely with the RealArts@Penn program, which offers internships, mentorships, and apprenticeship opportunities to creative students, regardless of their major. Each year, RealArts hosts a suite of 20+ paid internships with film, media, and arts organizations like McSweeney's, Philadelphia Magazine, Doug Robinson Productions, Downtown Bookworks, the Morgan Library and Museum, and many more.
How would I start a publication or other writing-related project at the Writers House? 
Though KWH already houses a vibrant array of student publications, students are always welcome to set up a meeting with Director Jessica Lowenthal to discuss their big ideas. Writers House also offers grant funding for creative projects, some of which take shape within the walls of KWH – for example, Maya Arthur (C'18) developed and curated our zine library, Gina DeCagna (C'16) built a collaborative public art installation, and Rowana Miller (C'22) created a summer writing workshop for children.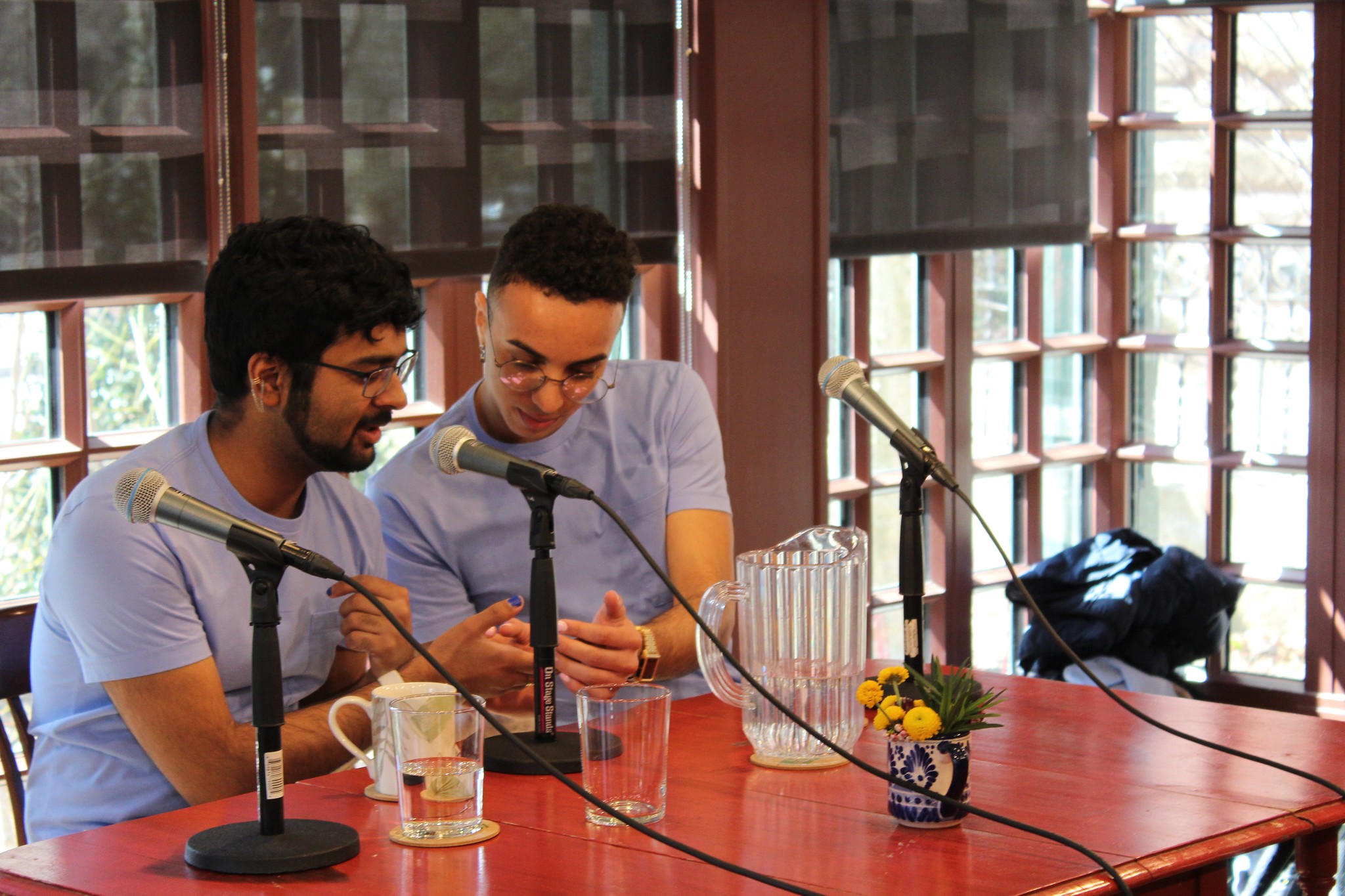 How can I get involved with the Writers House community as a high school student? 
How do I get recruited to Penn for creative writing? 

Our recruitment team works to be in touch with writers who are interested in Penn. We communicate with Penn Admissions every year about writers who show promise and passion in their work and related activities. If you're a high school student interested in applying to Penn, introduce yourself! Email Associate Director for Recruitment Jamie-Lee Josselyn at jjossely@writing.upenn.edu.
Will you provide feedback on the writing I send? 
Given the quantity of student writing we receive, we are unable to provide feedback. 
I have more questions! Can you help? 
Of course! Email Associate Director for Recruitment Jamie-Lee Josselyn at jjossely@writing.upenn.edu.