Spotlight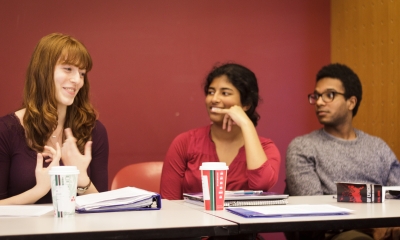 English majors with a concentration in Creative Writing are invited to apply to complete a capstone project during senior year to earn Honors in English.
Applying for Honors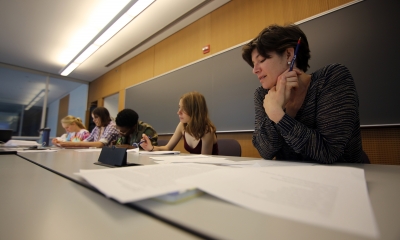 Declare your major in Creative Writing, your minor in Creative Writing, or your minor in Journalistic Writing in just a few steps.
How to declare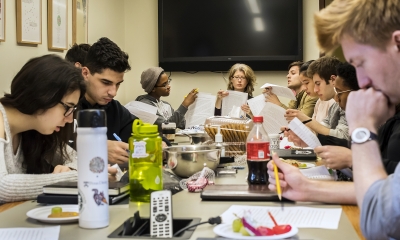 Highlights of our spring 2024 courses include Attention Poetics, Science Fiction, Writing and Politics, Memoir Workshop, Planet on the Brink: Climate and Environment Journalism, and Deep Dive Arts and Culture Writing!
Search for courses
Welcome to the Creative Writing Program at Penn
We are home to a faculty of award-winning writers who teach more than sixty workshops each year in fiction, poetry, creative nonfiction, journalism, playwriting, screenwriting, and writing for children and young adults, as well as innovative workshops in cross-genre, experimental, and hybrid writing, including writing that engages with community organizing, multimedia and visual arts, and performance.