Penn Creative Writing
Welcome to the Creative Writing Program at Penn. We are home to a faculty of award-winning writers who teach more than sixty workshops each year in fiction, poetry, creative nonfiction, journalism, playwriting, screenwriting, and writing for children and young adults, as well as innovative workshops in cross-genre, experimental, and hybrid writing, including writing that engages with community organizing, multimedia and visual arts, and performance. Our program hosts for-credit apprenticeships and programs in independent study, a number of student honors and awards, and events throughout the year that are open to the public.
The undergraduate Creative Writing Program is part of the Center for Programs in Contemporary Writing, which is home to Penn's writing programs, platforms, and projects. The cluster of programs at CPCW, which includes the Kelly Writers House, PennSound, ModPo, and Jacket2, provides opportunities to emerging writers in and out of the classroom, including readings, webcasts, podcasts, lectures, performances, and archives that all promote the living textures of contemporary writing. 
With more than thirty creative writing courses each semester in a wide range of genres, our program accommodates students who are majoring in English with a concentration in creative writing, pursuing a creative writing or journalistic writing minor, or taking courses as electives. Senior creative writing concentrators and minors are encouraged to apply for our creative writing honors program, through which students complete a capstone project under the supervision of a faculty advisor. Through RealArts@Penn, creative writing students have the opportunity to engage with alumni in writing-related careers and to apply for paid summer internships across the country. Our students are consistently able to launch successful careers as writers and in other creative fields. 
Our faculty, all actively publishing practitioners in their fields, have garnered awards that range from the Pulitzer Prize to the National Book Critics Circle Award, the National Magazine Award, the Whiting Award, the Pew Fellowship in the Arts, and other honors. Many have received distinguished teaching awards at Penn, and all have mentored alumni who have gone on to publish their work, start careers at top publishing houses or news outlets, or simply cultivate an ongoing writing practice, no matter what their professional path. 
Penn Creative Writing is devoted to the idea that good readers make good writers: our courses are rigorous studies in the history of writing as much as they are collaborative, hands-on workshops in craft. Our courses align with core principles of the University of Pennsylvania's School of Arts and Sciences, including active learning, local and global engagement, and collaboration with the full range of campus arts and culture centers that includes galleries and museums, civic engagement hubs, performing arts venues, and centers in research. For English majors, we offer a concentration in creative writing. For any student at Penn, we offer minors in creative writing and in journalistic writing. Finally, any Penn student can take any of our courses as an elective. Our honors thesis program, spring writing prizes, and calendar of public events at Kelly Writers House and elsewhere offer student writers multiple opportunities to deepen their study, work closely with contemporary writers, and hone their craft.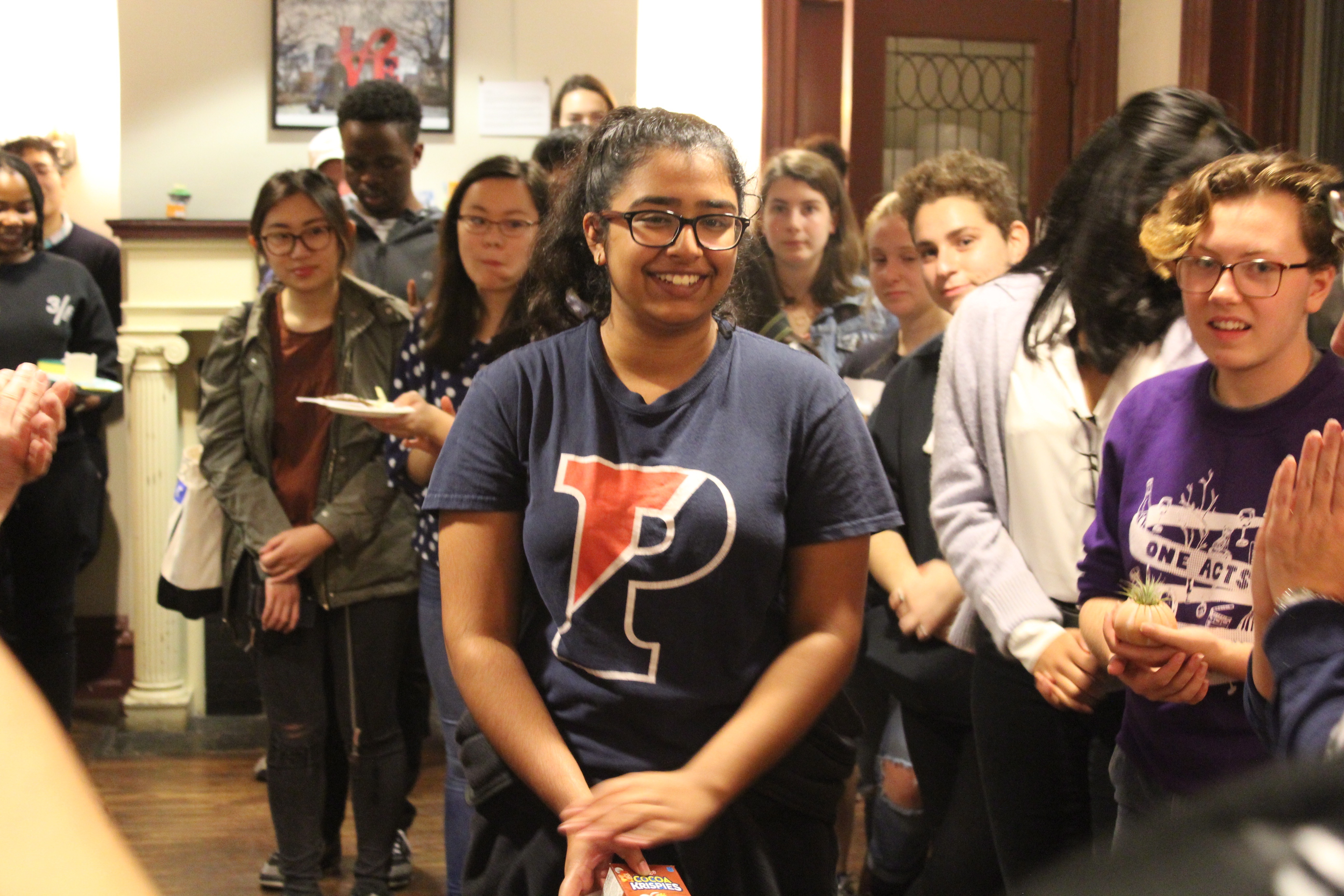 For prospective students
We care a great deal about working with promising high-school writers who are considering applying to Penn. Prospective students are encouraged to contact our associate director for recruitment, Jamie-Lee Josselyn, to arrange class visits and on-campus meetings to learn more about writing-related opportunities in the Creative Writing Program and at Kelly Writers House.
If you are a high-school student with a passion for writing, please visit our page for prospective students to learn more about our efforts to bring writers to Penn. We also encourage current high-school sophomores and juniors to consider applying to the Summer Workshop for Young Writers at the Kelly Writers House, a small, ten-day residential program held in July. The application for this program typically goes live in early February and closes in early March. Visit the Kelly Writers House site for full details, and read more about the program in this Daily Pennsylvanian article.